Bankruptcy Appellate Panel Rules on Statute of Limitations Argument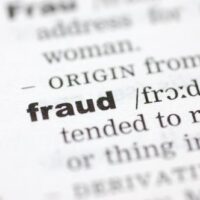 The Bankruptcy Appellate Panel (BAP) of the Ninth Circuit recently had an opportunity to consider a statute of limitations argument concerning fraudulent transfer actions based on actual intent. In deciding whether to consider the issue, the BAP had to determine whether the law raised factual issues or a purely legal issue. Ultimately, the BAP decided that the statute raised factual issues and decided not to consider the appeal.
Specifically, the issue at hand concerned the statute of limitations from California Civil Code §3439.09(a), which specifies that a fraudulent transfer action based on actual intent which is commenced more than four years from the date of the transfer must be brought within one year after the transfer or obligation was or could reasonably have been discovered by the claimant. The BAP ruled that the one-year period referred to in the statute doesn't actually begin until the plaintiff had a reason to discover the fraudulent nature of the transfer.
The BAP applied this decision to the case of Doron and Nava Ezra, who gave two deeds of trust to one of the debtor's mothers in 2004 and again in 2009 under the mistaken belief that the first deed of trust had been reconvened. The couple later filed for joint Chapter 7 bankruptcy in 2011. One year later, the Chapter 7 trustee in the case filed a complaint against the mother, calling the deeds fraudulent transfers. She responded by filing a summary motion on the legal theory that more than 7 years had passed since 2004, when she originally obtained the deeds, but her motion was denied on the grounds that the seven year period described in §3439.09(c) was measured from the date the deed was recorded through the date of the bankruptcy filing, not the later filing of the adversary proceeding seeking to avoid the transfer.
The biggest lesson in this case is to remember that the "one year" discovery rule only applies to transfers based on actual intent which occur more than four years, but not more than seven years, before a bankruptcy.
Bankruptcy Attorneys Serving Southern California
Bankruptcy law is intricate and ever-changing, which is why it is in your best interests to secure the assistance of a seasoned Southern California bankruptcy attorney to navigate you through the legal process. Wadhwani & Shanfeld have filed more than 10,000 bankruptcy cases and helped more than 15,000 people regain their financial freedom. When you work with our team, you can expect that your case will be handled by knowledgeable professionals with more than 65 years of experience. Our goal is to guide you through your proceedings towards a satisfactory resolution as smoothly as possible.
Schedule a free consultation with our firm by calling us at (800) 996-9932.