How Chapter 13 Bankruptcy Can Protect Property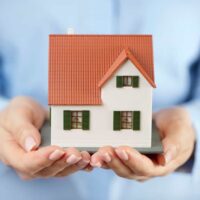 Chapter 13 bankruptcy, also known as a wage earners' plan, can be a viable option in resolving debt issues that involve property. Through the Chapter 13 repayment plan, you can pay back your debt within three to five years as well as save your home and other property. Here's how Chapter 13 bankruptcy can help.
Home Foreclosure
Chapter 13 may be the best bankruptcy option in saving your home from foreclosure. It can allow you to catch up on your mortgage payments. Once you file for bankruptcy, an automatic stay goes into effect which prohibits lenders from moving forward with foreclosure proceedings.
Second Mortgages
If you have a second mortgage, it's possible that it can be treated as unsecured debt and may be discharged altogether, without a repayment plan. Relieving second mortgage debt can be complicated so consulting an experienced bankruptcy attorney can advise you on the best approach to take.
Car Repossession
These days, having a car is extremely necessary to our daily lives. Being threatened with car repossession is scary and not being able to keep up with payments is stressful. Chapter 13 bankruptcy can give you a chance to catch up on payments. In special circumstances, you may be able to reduce your car loan amount under Chapter 13 bankruptcy.
Other Benefits to Chapter 13
Chapter 13 can help make your life less stressful and get you back on track, financially. Filing for Chapter 13 can also stop harassing phone calls from creditors and protect third parties, such as co-signers, from collection activities
Filing for Chapter 13 bankruptcy on your own can be complicated, especially if you are unfamiliar with bankruptcy law. Hiring an experienced bankruptcy attorney can help you avoid costly mistakes as well as help you find the right bankruptcy options to suit your individual needs. If you've been threatened with foreclosure or are facing mounting debt, contact Wadhwani & Shanfeld today at (800) 996-9932 to schedule a free consultation to learn more about your bankruptcy options.