Timing Your Bankruptcy During the Holidays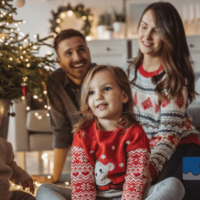 Debt issues become the most obvious and stressful during the holiday season. If you are dealing with serious debt, you will probably do your best to get through the next few weeks without accumulating more debt. However, there are options available to help you start your path toward financial freedom. Bankruptcy has helped millions of people become debt-free, and it can help you too. But filing in now rather than later can make a difference in the type of bankruptcy you qualify for.
Don't Accumulate New Debt
Filing for bankruptcy after the holidays can make it difficult to avoid new debt. If you increase debt 70 to 90 days before filing bankruptcy, it can make your process more difficult (unless the debt was due to necessities). If you increase your debt before bankruptcy, the creditor might object to your discharge by arguing that you took out the loan without any intention of paying it back. If you file for bankruptcy after purchasing luxury items (even as gifts), it can be considered a fraud.
Don't Wait Too Long to File Bankruptcy
In most cases, it is in your best interest to file for bankruptcy quickly. If you have wage garnishments in place or you are going through a foreclosure, you should try to file for bankruptcy as soon as possible. Filing for bankruptcy will put a hold on all those legal proceedings, giving you more time to resolve them and arrange your debt situation. Taking action during the holidays is even more important to prevent family worry and stress.
Los Angeles Bankruptcy Attorneys
Wadhwani & Shanfeld has successfully helped over 20,000 people get back on their feet after a financial crisis. We know what it's like to deal with constant financial worry and stress. Let go of your financial concerns this holiday season by letting our team at Wadhwani & Shanfeld help you. We have over 65 years of combined experience helping clients throughout Southern California start a new financial chapter, and we are ready to help you too.
Contact our Los Angeles bankruptcy lawyers today at (800) 996-9932 to schedule a case review!