How Does My Tax Refund Affect My Bankruptcy Case?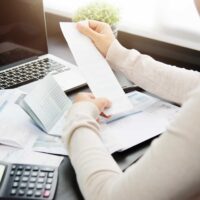 If you plan on filing for bankruptcy to get rid of overwhelming debt but received a tax refund this year, you might be wondering how it will affect you. In some cases, individuals filing for Chapter 7 or 13 bankruptcy can protect the tax refunds they received. Our Los Angeles bankruptcy attorneys explain how your bankruptcy may be affected by your tax refund.
Tax Refunds & Bankruptcy
A tax refund is considered an asset in both Chapter 7 and Chapter 13 bankruptcy – whether you expect to receive it later in the year or you've already received it. You will be able to keep your tax refund if you can protect it with a bankruptcy exemption. An experienced bankruptcy attorney can help you determine if your tax refund will qualify as a California exemption.
Whether you get to keep your tax refund will depend on when you earned it:
Tax year before bankruptcy: Tax refunds go to the estate. It's treated like cash or money in a bank account.
Tax year you filed your bankruptcy: Tax refunds received before you filed for bankruptcy go to your estate, but tax refunds received after the filing date goes towards your debt
Tax year after bankruptcy: You keep the full refund
Adjust Your Tax Withholding
If you think you are going to file for bankruptcy in the following year, you can avoid the refund issue by adjusting your tax withholding so that you only pay the tax you owe. By doing so, you will get more money in each paycheck that you can use towards necessary expenses.
Necessary expenses you should use your refund on include (but are not limited to):
Mortgage payment/rent
Home repair
Utilities
Medical care
Car payments
Car maintenance
Education expenses
If you are worried about how your tax return will impact your bankruptcy, contact our team at Wadhwani & Shanfeld at (800) 996-9932 for guidance with your bankruptcy case.