2015 Chapter 13 Debt Limits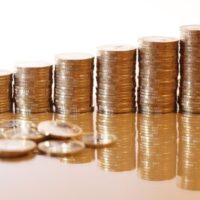 Under the U.S. Bankruptcy Code, any person who files bankruptcy will be required to have their financial situation evaluated in order to determine if they are eligible to file Chapter 7 or Chapter 13 bankruptcy. As part of this evaluation, the bankruptcy court will look at a consumer's total debt, and will generally not allow consumers to file Chapter 13 if their debt exceeds a certain limit.
Chapter 13 debt limits set the bar for the highest amount of secured and unsecured debts a consumer is allowed to have and still file under Chapter 13. This amount is usually adjusted every three years. With the New Year now upon us, many consumers have questions about whether Chapter 13 debt limits have changed. The answer is that they have not.
For the entire calendar year of 2015, Chapter 13 debt limits will be the same as the 2014 limits. The Chapter 13 debt limits for 2015, which will remain in effect until April 1, 2016, are as follows:
Unsecured debt limit – $383,175. Unsecured debt may include debts for things such as credit cards, medical debts, utility bills, unsecured lines of credit, and other certain consumer debt.
Secured debt limit – $1,149,525. Secured debts are any debt backed by collateral, including a mortgage or vehicle loans.
Although there are methods to meet the Chapter 13 debt limits, consumers whose debts surpass these limits may still be able to file Chapter 7 bankruptcy or, in some cases, Chapter 11. At Wadhwani & Shanfeld, our bankruptcy attorneys can review your current financial situation in order to help you understand whether you meet the limits and what the best approach for debt relief may be. We can then assist you step by step with navigating the bankruptcy process.
If you have questions about Chapter 13 debt limits, your case, and how our legal team can help you, contact Wadhwani & Shanfeld today for a FREE and confidential consultation. We serve clients throughout Los Angeles and the surrounding communities of Southern California.