Proposed Bill Could Make Student Loan Debt Dischargeable in Bankruptcy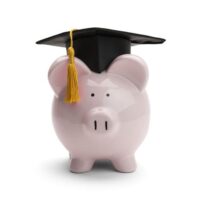 On Thursday January 22, Maryland Democrat Rep. John Delaney introduced legislation that would allow student loan debt to be discharged in bankruptcy. The proposed bill – the Discharge Student Loans in Bankruptcy Act (H.R. 449) – aims to close what Delaney has called a "huge loophole in bankruptcy law that's hurting real people."
Under current bankruptcy law, student loan debt is treated differently than other types of unsecured debts, such as medical bills or credit card debt, and cannot be discharged in bankruptcy proceedings. H.R. 449 would allow individuals who are struggling with insurmountable student loans debts to discharge their student loan balances just as they would other types of dischargeable debts.
The Student Loan Problem
Student loan debt has become a serious concern in the U.S. and has long surpassed credit card debt as the largest consumer debt. To put things into perspective, consider these statistics:
Americans owe over $1.2 trillion in student loan debt.
The average Class of 2014 graduate carried roughly $33,000 in student loan debt. The 2014 graduating class is considered the most indebted class to date.
Last year, just over 70% of graduates who earned a Bachelor's degree left school with student loans. In 1994, that percentage was less than half of grads.
The scope of the student loan problem is sizable, but it hasn't stopped lawmakers from making efforts to end an unsustainable trend. Just this week, President Obama noted his student loan concerns in his State of the Union speech. He also announced his goals to ease the burden on students by making community college free and finding ways to help those already burdened reduce their monthly payments.
Wadhwani & Shanfeld has worked with many clients who were struggling with student loan debts and other financial concerns. If you have questions about student loan debt, bankruptcy, and your financial situation, contact our legal team for a free case evaluation.