Considering Bankruptcy? Stay Prepared With These 5 Steps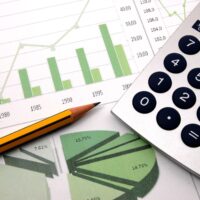 If you're considering bankruptcy, the worst thing you can do is nothing. By following these five guidelines, you can be prepared for the legal process ahead while avoiding certain mistakes and disadvantages.
Don't ignore the signs. Nothing will put you at a greater disadvantage during the bankruptcy process than ignoring the problem. If your finances are headed toward bankruptcy, accept it as a possible solution to your problems so you can be prepared.
Review public records and credit bureau reports. Information is a powerful asset, especially when it comes to finances. To gain a better understanding of your circumstances visit one of the free sites that allows you to download these reports. If you're facing a creditor lawsuit, wage garnishment, or bank levy, you can usually find out from one of these sources.
Be wary of new jobs and wage garnishment. Creditors will try to find your employer and your home address. If you authorize a credit check when starting a new job, creditors may be able to find this information and use it to pinpoint where you live. In many cases, starting a new job right before filing for bankruptcy can lead to wage garnishment.
Keep bank accounts minimal, if possible. Creditors can more easily levy money from bank accounts than past laws allowed. If creditors find a credit inquiry on your report, they will not only search for prospective employers in the area, but also small banks and credit unions. If creditors find your account, you could lose funds needed for rent, transportation, and more.
Find the right legal counsel. Without an attorney, the bankruptcy process may seem intimidating, overwhelming, and unfair. At Wadhwani & Shanfeld, our Sherman Oaks bankruptcy attorneys can help you protect your money, your rights, and the future of your finances.
Most people associate "bankruptcy" with a negative connotation, but bankruptcy isn't the end of your financial reputation; it is a tool designed to help honest people take the first step toward a better, more secure future. To learn more about your options through bankruptcy, contact Wadhwani & Shanfeld today.