Debt Collection Lawsuits and How They Progress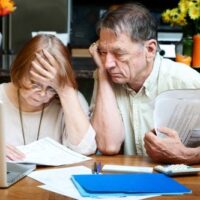 Creditors may believe that you will end up defaulting on your debt if you start falling behind on regular payments. In many of these cases, creditors start in a subtle manner. First, they send out reminder notices to inform you of your missed payments. However, if your account remains behind, creditors or debt collection agencies may begin to antagonize you on a daily basis with phone calls, emails, and other forms of communication. Even worse, if the debt continues to go unpaid, a creditor or debt collector can file a lawsuit against you. Regrettably, this can be a dreadful process. If you are experiencing extreme financial debt, you should seek experienced legal representation right away.
Below is an outline of how the process may progress if a debtor does not receive legal assistance immediately.
A. The Lawsuit Is Filed with the Court.
Most often, this lawsuit will include the name of the debtor as well as any person connected to the account, such as a cosigner.
The lawsuit will state the reasons why the creditor is suing the debtor and what recompense the creditor desires in return. In most cases, the creditor will desire expenses owed by the debtor, interest fees, and any legal expenses, such as attorney costs and court fees.
Most often, debt collection cases are moderately simple. However, debt collection lawyers depend on the fact that many debtors do not recognize their rights in such cases.
B. The Defendant Is Served with Paperwork.
A creditor must serve the debtor with documents by handing the debtor a physical copy or sending it through the mail. The serving process can vary on a case by case basis.
These documents will include a summons which will notify the debtor that he/she is being sued.
These documents will contain information that will detail when the debtor is to respond in court.
C. The Debtor has 20 Days to File Written Response or Risks Default Judgment.
The debtor has 20 days to file a written response, commonly referred to as "an answer," to the lawsuit.
The debtor should retain a knowledgeable bankruptcy lawyer when drafting a formal response, as the process can be extremely complicated.
During this process, an attorney may be able to conclude whether the creditor or debt collector has violated any laws or regulations.
D. After Default Judgment, the Creditor can Garnish Wages and Bank Accounts.
A creditor can take up to 25% of a debtor's net pay. This can be a significant amount for a person already suffering financial difficulties.
If a debtor owes child support or back taxes, and a creditor is garnishing the debtor's wages and bank accounts, the debtor can lose up to 50% of their wages.
Wadhwani & Shanfeld Can Help You and Your Family
The Southern California bankruptcy lawyers at Wadhwani & Shanfeld understand the hardships a financial crisis can put on a family. We are committed to helping improve your economic situation no matter how severe or mild it may be. Whether you are considering bankruptcy or have concerns regarding a debt collection lawsuit, our Southern California bankruptcy attorneys can work hard to provide you with the solutions you need. When you do not have time to wait, you must act fast. Get in touch with our firm today!
Call Wadhwani & Shanfeld today and see what we can do for you!