Do I lose my property when filing for bankruptcy in Southern California?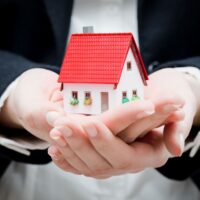 Your home is probably one of the most cherished and important assets that you own. It's where memories are made with family and friends and it would be difficult to let it go. Unfortunately, sometimes there are life-altering situations that get in the way, leaving you with a financial hardship that can put you behind on mortgage payments and other debt. Whether it's unforeseen medical debt, credit card bills, tax debt or student loans, bankruptcy could be the option in which you can save your home and other property.
What Happens to My Home When I File For Bankruptcy?
Chapter 13 Bankruptcy also known as reorganization, is your best option in saving your home if it is already in foreclosure. Here's how it works:
Immediately upon filing for Chapter 13, the court issues an "automatic stay," which stops creditors from collecting debts as well as halting foreclosure.
If you have a second mortgage, you may be able to eliminate it by treating it as an unsecured debt.
Chapter 13 allows individuals to restructure their debt into a three to five-year payment plan. This is a great option for those who want to discharge some debt while gaining some time to pay off other debts. While a debtor may not pass the means test, which determines qualification for Chapter 7 Bankruptcy, there are some instances in which they can still be eligible to file under Chapter 13.
What Happens to My Property When I file for Chapter 7?
Chapter 7 Bankruptcy, also known as "straight" or "liquidation" bankruptcy can be filed by individuals who pass the means test. The means test is a financial evaluation of monthly income and disposable income which determines if the individual has enough funds to make payments toward their debt. If you should fail the means test, then you would not be eligible to file for Chapter 7.
However, If you are eligible to file for Chapter 7 and want to keep the certain property, there are some exceptions. "Wild Card" exemptions can help protect miscellaneous assets through chapter 7 up to a certain amount. Some assets that could be exempt are:
401K plans
Pensions
Individual Retirement Accounts (IRA)
529 college savings plans
Filing for bankruptcy is a complicated process and can be a daunting task to take on your own. To determine whether or not you are eligible for bankruptcy and property exemptions, it's best to get professional help. An experienced bankruptcy attorney will be able to guide you in the right direction on how to best protect your properties and other assets. Contact Wadhwani & Shanfeld today to learn more about bankruptcy and other debt relief options.