What Happens When I file for Bankruptcy?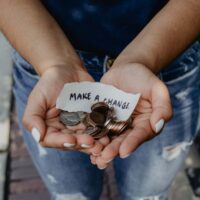 Finding yourself in debt is a stressful situation, and not knowing how to get out of it can be scary. However, you can take comfort in knowing that you have just taken the first critical step in seeking debt relief — educating yourself about bankruptcy.
While filing for bankruptcy on your own is a daunting task, keeping yourself educated about what happens during the bankruptcy process can help you communicate effectively with your bankruptcy attorney. Here are some bankruptcy facts to calm your fears and help you decide if filing for bankruptcy is the right option for you.
Understanding What Is and Isn't Dischargeable
Credit card debt, medical bills and personal loans can usually be discharged in a Chapter 7 Bankruptcy. However, not all debts can be absolved. Anyone who files for bankruptcy is required to undergo a financial evaluation known as the "means test." The means test determines if a person is eligible to file for Chapter 7 or Chapter 13 bankruptcy.
Here are a few common debts that may not be eligible when filing for Chapter 7 bankruptcy:
Debt incurred post-bankruptcy
Spousal or child support
Fines and penalties such as speeding tickets and criminal restitution
Student loans
Retirement plan loans
Secured loans in which you have stopped making payments
Certain income tax debts
Debts not listed in your asset case
Certain property taxes
Each bankruptcy case is unique. For more information about what debts can be discharged under Chapter 7, it's always best to get professional advice from a bankruptcy attorney.
Debt Restructuring Option
Chapter 13 bankruptcy, also known as reorganization bankruptcy, is an alternative for those who do not qualify for Chapter 7. For example, someone may not be eligible for Chapter 7 if their monthly income is too high or if they desire to keep certain property. Here are some benefits to Chapter 13 bankruptcy:
Protection from foreclosure
Debt can be reduced to an affordable, all-in-one monthly payment
Option to repay taxes through a payment plan
Keep certain property
Although Chapter 13 can be more complicated than Chapter 7, a bankruptcy attorney will be able to navigate seamlessly through all the rules and regulations as deemed by the law.
Whether you have insurmountable credit card debt, medical bills or are facing foreclosure, filing for bankruptcy could be the best option for your situation. The bankruptcy attorneys at Wadhwani & Shanfeld will be able to answer your questions and ease your fears. Contact our Southern California bankruptcy attorneys for a free initial consultation.