The Ultimate Holiday Budget Survival Guide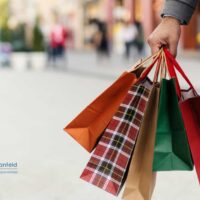 Although the holiday season should be a time of joy and peace, it's often a time filled with financial stress. The holidays are a time of spending–we host parties, travel, and buy presents for our friends and family. We know what it's like to get overwhelmed with holiday expenses, so we've created the ultimate holiday budget survival guide.
Create a Spending Plan
The first thing you should do before spending this holiday season is to create a list of your foreseen expenses. Make a list of what items you will need when hosting your holiday party, and make a list of the people you will need to purchase gifts for. Once you have your list, you should create a spending plan or budget of how much you can afford to spend. Limit yourself to a certain amount for each person so that you aren't left with an overwhelming amount at the end of the year.
Make Smart Purchasing Choices
Every penny you save this holiday season can go a long way. To protect your finances this season, you should make smart purchasing decisions. If you're dealing with debt and you are struggling financially, the holiday season isn't a time to purchase the most expensive gifts or dinner decor set up. You can find creative gifts, such as baking, do it yourself projects, or on sale items. Your family and friends will be grateful no matter what you gift them, but your wallet will appreciate it the most.
Track Your Spending
Having a spending plan is only helpful if you use it. Make sure to track your spending at the end of your shopping trips. If you notice that you've spent too much on one person, then you can return the items you don't need to avoid overspending. Keep the receipts for all your purchases in a folder to remain organized and easily track your purchases.
If you feel too overwhelmed with your debt and finances, our team at Wadhwani & Shanfeld can help you. Contact our Los Angeles bankruptcy attorneys today at (800) 996-9932 to schedule a consultation!