FAQ About Filing For Bankruptcy During COVID-19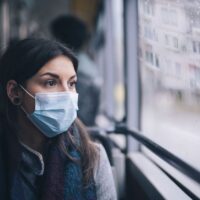 As the spread of COVID-19 continues to bring a toll on human life, businesses, and workers across the country, people are considering filing for bankruptcy to get financial relief. Filing for bankruptcy is a big step that comes with many questions, especially during this time. For such reasons, our Los Angeles bankruptcy attorneys have put together the most common questions our clients have been asking about bankruptcy and COVID-19.
Can I Still File Bankruptcy During COVID-19?
California bankruptcy courts remain open even though office buildings are closed. Bankruptcy attorneys are also still able to help you get your case started. The attorneys at Wadhwani & Shanfeld are available to help you find the best bankruptcy options for you.
Can I Get a Mortgage After Bankruptcy?
Even if you file chapter 13 bankruptcy, you can obtain an FHA loan before you complete your plan if you pay 12 months of plan payments. The court has to approve your requests to purchase a house with an FHA loan. You also have to demonstrate that the reason you filed for bankruptcy is unlikely to occur again.
Will Bankruptcy Affect My Job or Employment?
Although your employer might learn about your bankruptcy case, rest assured that in most situations, your bankruptcy won't affect your current employment. No employer can fire you because you filed for bankruptcy.
Should I Wait to File Bankruptcy After the Pandemic?
If you're facing overwhelming debt and you've lost your job, filing for bankruptcy might be the best option for you. Waiting to file for bankruptcy can worsen your debt, so if you know that you won't be able to make payments, it is in your best interest to file bankruptcy.
Call Our Los Angeles Bankruptcy Attorneys Today!
When it comes to financial trouble, you need a debt relief attorney with the knowledge, experience, and qualifications necessary to make a difference in your future. At Wadhwani & Shanfeld, we are committed to the best interests of our clients in Los Angeles and throughout Southern California. Our bankruptcy lawyers work hard to help the individuals find real solutions to challenging financial issues. If you need guidance during this time, our team is here to help.
Contact our Los Angeles bankruptcy attorney at (800) 996-9932 to schedule a virtual consultation!