Top 3 Reasons to File for Bankruptcy Now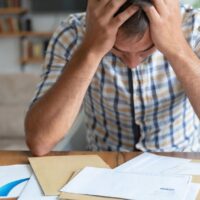 Amidst the economic climate during the COVID-19 pandemic, many people have been forced further into debt. If you were struggling to make ends meet before the pandemic happened, it might even be more of a struggle now — and without any debt relief, the consequences could be devastating. However, bankruptcy could be the answer to your financial troubles. Here are three reasons to file sooner than later.
1. Bankruptcy Court is Still in Operation
First and foremost, U.S. bankruptcy courts have not ceased operations during the health crisis. While the U.S. Bankruptcy Court has made some changes to the way they are operating during the COVID-19 pandemic, including holding hearings by phone, you can start your bankruptcy proceedings as early as today. By getting your case underway as soon as possible, you will be protected against harassing creditors.
2. Avoid Losing Your Home
Facing foreclosure at any time is stressful enough — adding in a national health crisis to the mix can make it that much more daunting to handle. If you have fallen behind on your mortgage, Chapter 13 bankruptcy can give you a chance to catch up. Chapter 13 can help those who:
Do not qualify for Chapter 7 bankruptcy because their income is too high.
Want to protect assets and property that may be exposed in Chapter 7.
Want to repay certain tax or other debts through an affordable payment plan.
3. Wipe Away Credit Card Debt
Having an insurmountable amount of credit card debt can be very difficult to get out of, especially during a difficult economic time when many people are losing their jobs, or their work hours have been cut back. Chapter 7 bankruptcy can help eliminate unsecured debts, including credit cards and the following:
Medical debt
Personal loans
Payday advances
Chapter 7 is one of the most common ways to resolve unsecured debts and can be completed in as little as four months.
Contact Our Los Angeles Bankruptcy Attorney Today!
Whether you are concerned about losing your home or relieving credit card debt, we are here to help. Wadhwani & Shanfeld has helped many people struggling with debt get back to financial health, and we are here to help you too.
Schedule a virtual free consultation with our Los Angeles bankruptcy attorneys today at (800) 996-9932 or complete our online contact form.