Q&A: California Homestead Exemptions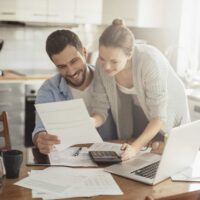 The California homestead exemption protects equity in your home from creditors who attempt to collect debt, or when you file for bankruptcy. If creditors are attempting to collect your debt or you are filing for bankruptcy, you might have many questions about homestead exemptions and its recent changes. Our Los Angeles bankruptcy attorneys answer the most common questions asked about homestead exemptions.
What Is a Homestead Exemption?
When filing for bankruptcy, an exception refers to the assets or property that a person can keep, and that won't get liquidated. California provides a homestead exemption that protects a certain value of a person's home in a Chapter 7 liquidation sale, or from loss to a creditor who has authority to enforce a court judgment.
What Is Required to Qualify for Homestead Exemption?
To qualify for homestead exemption, all of its liabilities must have been paid off, such as mortgage, taxes, any homeowner fees, and the exemption amount owed to you. Under current law, the exemption you owed on any sale of your home is $75,000 per individual, $100,000 per married couple, or $175,000 for the disabled or those over the age of 65.
What Is the New Homestead Exemption Law that was Recently Proposed?
The new law, AB1885, proposed that there would be an increase in the homestead exemption. The proposal is for $300,000 or the prior year's median sales price in the county the person lives in and a cap at $600,000, regardless of the median sales price. If passed, the new law would likely come into effect in 2021.
How Long Must I Own the Homestead?
To claim the value of the homestead exemption, you must have owned the property for at least 1,215 days before the bankruptcy filing. If you can't meet this requirement, it might limit your homestead exemption.
What Do I Have to Do to Declare a Homestead in California?
In California, the bankruptcy homestead exemption is applied to you automatically. You don't have to file a homestead exemption claim; you only need to claim the homestead exemption when filling out your bankruptcy paperwork.
If you have more questions about homestead exemption or about filing for bankruptcy, contact our experienced Los Angeles bankruptcy attorneys at (800) 996-9932!