What Should I Do If I've Been Sued for Debt?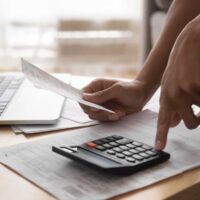 If you fail to communicate with your creditors and miss multiple payments, the creditor can sue you for failing to pay your debts. In most cases, it takes about six months of not making payments for creditors to take your case to court. Since taking legal action for debt collection can cost money and prolong the collection process, creditors often prefer to work out a viable payment plan. However, you still have options if creditors have already taken legal action against you.
Verify Statute of Limitations
When a creditor has sued you to recover the debt you owe, you should ensure that the claim was filed within California's time limit. In California, creditors cannot file a claim for a debt that is four years or older. If the creditor is outside of the jurisdiction, you can have your case dismissed.
Review Your Contracts
Another thing you should do is have an experienced attorney review the contract agreements. Your attorney will be able to determine whether the debt lawsuit is valid. If your attorney finds that there isn't sufficient evidence to file a claim, they can help you dismiss your case.
Review Debt Ownership
In many cases, creditors often sell debts to other entities, such as "debt collectors." If a debt collector is suing you (and not the entity to whom you owe debt), they are required to provide you with the debt verification. They must prove that the debt is, in fact, yours and that the amount is correct.
Seek Legal Guidance
One of the most important things you should do after being sued for debt is to seek legal guidance. When it comes to financial trouble, choosing a debt relief attorney with the knowledge, experience, and qualifications necessary to make a difference in your future is the first step on the road to positive change. Our Los Angeles bankruptcy attorneys have helped over 20,000 people get back on their feet after a financial crisis. It might not be too late to take another path toward debt relief.
Contact our Los Angeles bankruptcy attorneys today at (800) 996-9932 to schedule a case review!