How Do I Apply for a Loan After Bankruptcy?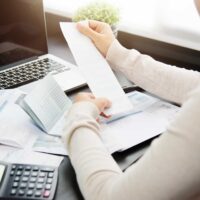 Bankruptcy allows debtors to rebuild their finances and get rid of debt that is tying them down. After filing for bankruptcy, many people's goal is to rebuild their credit and access loans they know they can manage. Our Los Angeles bankruptcy attorneys explain how to apply for a loan after filing for bankruptcy.
Getting a Loan After Bankruptcy
Once your bankruptcy is complete, your ability to obtain a loan will depend on various factors, including your credit score. For such reasons, it is vital to understand how to rebuild your credit and get financial tools to help you regain financial independence after bankruptcy. If you have bankruptcy listed on your credit score and you had a low credit score due to your debt, obtaining a loan can be difficult without rebuilding your credit. Even if you do get a loan, you might receive an unfavorable interest rate.
Below are some of the things you should look out for to improve your credit score and ultimately increase your chances of obtaining a loan:
Check your credit report: It's essential to keep a close eye on your credit report at least once every six months. You should be able to obtain an accurate credit report from your banker. After applying for bankruptcy, your credit report should show a zero balance for debts (if you filed Chapter 7 bankruptcy) or that your accounts are being correctly reported (if you filed Chapter 13 bankruptcy). You should start seeing a slow increase in your credit score every time you check.
Show proof of income when applying for a loan: If you decide to apply for a loan, you should provide evidence of your income with documentation. You can provide documents like pay stubs, W-2s, and other paperwork that shows you have enough income to make payments on the loan.
Explain your bankruptcy situation: In many cases, people file for bankruptcy after an unforeseen financial situation. Whether medical costs or another financial emergency resulted in bankruptcy, a lender may be more inclined to provide you with a loan.
If you're dealing with overwhelming debt and afraid about how bankruptcy will affect your future, our team at Wadhwani & Shanfeld is here to help you. Contact us today at (800) 996-9932 to schedule a consultation!