Does Filing Bankruptcy Clear All Debt?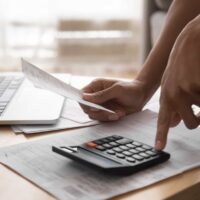 If you are dealing with overwhelming debt, you might be considering bankruptcy to get a fresh start. Bankruptcy can be a powerful tool because it can stop creditor harassment, debt-related lawsuits, foreclosure, and more. However, bankruptcy wasn't built to eliminate all types of debt.
Which Type of Debt Can Bankruptcy Eliminate?
Bankruptcy can eliminate a wide variety of debts–however, they must be unsecured debts. Unsecured debt refers to leans that are not backed by collateral. An example of unsecured debt is the money borrowed from a credit card to pay for dinners or gym memberships. Secured debt, on the other hand, is tied to collateral. Mortgage or car loans are common forms of secured debt since the lender can simply take back the car or house if the borrower can't make payments.
Below we have put together a list of debts that can be forgiven in bankruptcy:
Credit card debt
Medical debt
Personal loans
Lawsuit judgments
Debts gained from most car accidents
Past-due leases and contracts
Promissory notes
Court fees
Marital debts stemming from divorce (except support debts)
HOA, condo, and co-op debts
Retirement plan loan fees
Debts from previous bankruptcies
There are some debts that can't be discharged through bankruptcy, such as:
Alimony
Child support
Certain past-due taxes
Personal injury debts sustained by driving under the influence
Attorney fees from child custody or support cases
Criminal fines/penalties/restitutions
Certain tax debt
Los Angeles Bankruptcy Attorneys
If you believe your debt will qualify for bankruptcy or you're not sure what the next steps are, contact our Los Angeles bankruptcy lawyers. We have helped over 20,000 people get back on their feet after a financial crisis. Our firm also has over 65 years of collective experience helping clients with a range of bankruptcy and debt settlement cases. We know that filing for bankruptcy can be a complex process, so we are here to help you every step of the way.
Contact our Los Angeles bankruptcy lawyers today at (800) 996-9932 to schedule a case review!