What Should You Not Do Before Filing Bankruptcy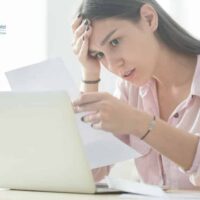 When dealing with overwhelming debt, it is tempting to do whatever it takes to finally get rid of financial problems. However, what many people don't know is that what you do before filing for bankruptcy could significantly impact your approval rate. Our Los Angeles bankruptcy attorneys explain what you shouldn't do before filing for bankruptcy.
Don't Accumulate New Debt
Many people have the misconception that all debt will be eliminated with bankruptcy, so it's okay to splurge before filing. However, that is far from the truth. If you purchase unnecessary or luxury items before filing for bankruptcy, your case may get denied and you will be required to pay off the debt on your own. In these situations, creditors might object to your discharge and claim that you never had the intention of paying it back.
Don't Wait Too Long to File
Depending on your circumstances, it might be in your best interest to file for bankruptcy quickly. For example, if you are going through a foreclosure or you have a wage garnishment in place, filing for bankruptcy sooner can be more beneficial than waiting. If you aren't sure when it's the best time to file, you should contact our team at Wadhwani & Shanfeld for a case review.
Don't Provide Inaccurate Information
When filing for bankruptcy, you shouldn't knowingly misrepresent or exclude information. Doing so can result in the bankruptcy court dismissing your case. The Federal Bureau of Investigation (FBI) investigates bankruptcy crimes, so providing inaccurate information could result in serious consequences.
Don't Move Assets
In some cases, people are tempted to sell, transfer, or hide assets to prevent them from being considered in a bankruptcy case. If you do this, you will need to explain all of your transactions and provide supporting documentation.
If you need assistance filing for bankruptcy, contact our Los Angeles bankruptcy attorneys today at (800) 996-9932 to schedule a consultation!