How Many Years Do You Have to Wait Before Filing Bankruptcy Again?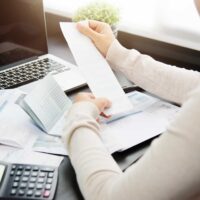 Unfortunately, a financial crisis can occur more than once in our lives. If you find yourself dealing with overwhelming debt again, you might be seeking relief once more. Bankruptcy laws do allow you to file for bankruptcy again, but you must meet specific requirements. Our Los Angeles bankruptcy attorneys explain what requirements you need to meet to get financial relief.
Time Limits to Apply for Bankruptcy Again
There are timeframes you must follow if you plan to file the same bankruptcy chapter. If you want to file for Chapter 7 bankruptcy again, you will need to wait eight years before filing a second time. If you want to file for Chapter 13 bankruptcy again, you will need to wait two years before receiving a second discharge.
If you want to file for a different chapter than the one you received discharged from the first time, you will also need to follow a specific timeframe. If you previously discharged debt through Chapter 13 bankruptcy, you might need to wait six years before filing for Chapter 7. If you first discharged your debt with Chapter 7 bankruptcy, you would need to wait four years from the Chapter 7 filing before filing a Chapter 13 case.
Call Our Los Angeles Bankruptcy Attorneys: (800) 996-9932
If you are interested in filing for bankruptcy again, our team at Wadhwani & Shanfeld is here to help you. We have helped many clients in situations similar to yours and are prepared to put our experience to work so that you can enjoy a better future. Our Los Angeles bankruptcy attorneys have the knowledge, skills, and experience needed to help you through the bankruptcy process while helping you attain your desired results.
Contact our Los Angeles bankruptcy attorneys today at (800) 996-9932 to schedule a consultation!