What Are the California Bankruptcy Exemptions?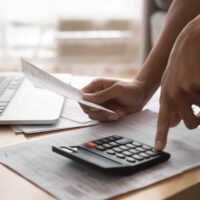 One of the biggest fears people have about bankruptcy is losing all of their assets. However, there are federal and state bankruptcy laws that are exempt from bankruptcy. It means that many people can keep most of their assets while going through bankruptcy. Our Los Angeles bankruptcy attorneys explain which assets are "exempt from bankruptcy" below.
Federal Bankruptcy Exemptions
There are California bankruptcy exemptions individuals can use to protect their property. California laws allow you to choose between two different types of exemptions, depending on the type of bankruptcy chapter that you file. California is the only state that allows you to choose between two different types of exemptions.
California Bankruptcy Exemption (System 1)
With California's system one (704 exemption), filers receive protection for certain types of assets, such as:
Homestead Exemption: The homestead exemption protects a certain amount of equity in your principal residence. You can exempt real or personal property you reside in at the time of filing for bankruptcy. There are specific requirements depending on your situation, so you should speak with an attorney to see if you qualify.
Motor Vehicle: Your motor vehicle is also protected under this exemption. This includes your car, truck, motorcycle, or another vehicle.
Personal Property: It includes household items and personal effects, jewelry, heirlooms, and works of art, health aids, and more.
Wages: You can keep 75 percent of wages within 30 days before filing for bankruptcy.
Retirement, Pensions & Public Benefits: You can keep most retirement, pensions, and public benefit accounts.
California Bankruptcy Exemption (System 2)
California's system two exemptions are very similar to system one options. However, it is more limited in areas like retirement, pensions, and public benefits, and it protects a larger amount for motor vehicles and personal property. System two exemptions also provide filers with a wildcard. The wildcard will allow the filer to use $1,550 plus any unused amount of burial or homestead exemption toward their exemptions.
Determining which assets are exempt from bankruptcy can be a complicated process. Contact our Los Angeles bankruptcy attorneys at (800) 996-9932 to discover which property you can keep in your case!