What Happens to Nonexempt Property in a Chapter 7 bankruptcy?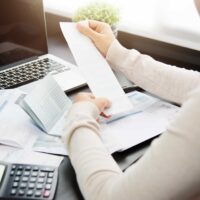 When an individual files for Chapter 7 bankruptcy, it allows them to achieve financial freedom in the most efficient manner by eliminating unsecured debts. In California, people get to keep certain property that is exempt from bankruptcy. However, not all assets are protected under bankruptcy law. Our Los Angeles bankruptcy attorneys explain what happens to nonexempt property in bankruptcy.
Nonexempt Property in Chapter 7 Bankruptcy
When you file for Chapter 7 bankruptcy, the court-appointed official will likely sell your nonexempt property and use the money to use toward your debt. The court official will essentially use the funds from the sale to pay off creditors.
Debts, such as tax debt, or child/spousal support will get paid first. If you don't have priority debts, the funds will go towards credit card bills, personal loans, and utility bills.
Common types of property that are not exempt from bankruptcy are:
Cash, bank accounts
Stocks, bonds, and other investments
A second vehicle
A second home (including a vacation home)
Expensive heirlooms
Collections of stamps, coins, or other valuable items
Expensive instruments (unless the debtor is a professional musician)
A filer will be able to keep a percentage of their income for living expenses. However, if a filer has a certain amount of cash in their bank account, they will need to use that toward their debts.
How Do I Know Exactly Which Assets I Can Keep?
Every bankruptcy case is unique and varies depending on an individual's circumstances. For such reasons, the best way to determine exactly which assets you will be able to keep, or which will be liquidated is to speak with an experienced attorney. Our Los Angeles bankruptcy attorneys have helped over 20,000 people across Southern California obtain financial freedom. We are ready to help you too!
Contact our Los Angeles bankruptcy attorneys today at (800) 996-9932 to schedule a case review!