Can I Inherit Debt from My Deceased Parents?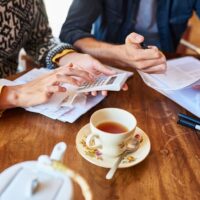 Losing a loved one is extremely difficult. Although money and finances are likely the last things on your mind after the loss of a loved one, it is important to understand how assets and debts left behind will impact you and your financial stability. Our Los Angeles bankruptcy attorneys explain whether a person can inherit debt from their parents or another loved one.
Can You Inherit Debt After a Loved One Passes Away?
In most cases, an individual's debt isn't inherited by their spouse or other family members. Instead, the deceased person's estate will settle their outstanding debt. Therefore, the assets that your loved one had at the time of their debt will go towards paying off the money that they owned when they passed. However, if their assets can't sufficiently cover the debt they owed and you jointly hold the debt, it is possible to inherit debt.
What Kinds of Debt Can be Inherited?
Although debts aren't often left to loved ones, some types of debt may be inherited when someone dies, such as:
Joint and cosigned debt: If you were on a joint account such as a joint credit card with somebody, and they die, you will be responsible for paying the debt as the remaining account holder.
Debt in Community Property States: California is one of many states that have community property laws. These laws require surviving spouses to pay some of their deceased spouses' debt within community assets.
Home equity loans and inherited homes: If you inherit a home from a loved one when they die and had a home equity loan on the property, you unfortunately also inherit that debt.
Dealing with Overwhelming Debt? We Can Help!
The death of a loved one is one of the most devastating things anyone can experience. Although the time to grieve is essential, it is also important to keep an eye on your financial situation. Getting your financial problems settled will give you peace of mind knowing that you and your family are secure. Our team at Wadhwani & Shanfeld can review your financial situation and guide you through the process to achieve debt relief.
Contact our Los Angeles bankruptcy attorneys today at Wadhwani & Shanfeld to schedule a consultation!