Do I Need a Bankruptcy Attorney?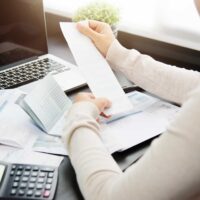 If you are dealing with overwhelming debt, you are likely looking for relief through bankruptcy. Although bankruptcy may seem like a straightforward process, you might be wondering if you need an attorney to file your bankruptcy case. Our experienced Los Angeles bankruptcy attorneys explain when you should be considered legal guidance with your bankruptcy.
When You Need an Attorney
Filing for bankruptcy is no easy task. Although the process primarily involves filing paperwork and gathering evidence of your current financial status, they are difficult to fill out. An attorney can guide you through the process to ensure that you have all the documents you need for your case. They can also help you fill out complex paperwork to prevent you from making mistakes that could jeopardize the result of your case. Having an attorney during your bankruptcy is not a requirement but it is beneficial to give you peace of mind knowing that your case is being filled out correctly.
You should also consider speaking with an attorney if you aren't sure which bankruptcy chapter to file. An attorney can investigate your case and determine which bankruptcy option is best for you. Without an attorney's guidance, you might not know which option will most benefit you in the long run.
How to Choose the Right Attorney?
Looking for the right attorney to represent you during your bankruptcy case can be challenging. The most important thing you should look for when choosing an attorney is their experience and track record. You want an attorney who understands bankruptcy laws and who has experience helping other individuals in your unique situation. Our team at Wadhwani & Shanfeld are Board-Certified specialists who have helped over 25,000 people throughout Southern California. We have the knowledge, skills, and experience needed to help you achieve financial freedom.
Contact us today at (800) 996-9932 to schedule a consultation!