Can I File for Bankruptcy If I Am Unemployed?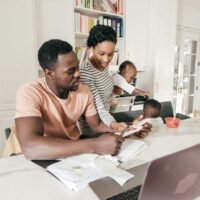 Financial responsibilities can become even more challenging to uphold after losing your job. If you are having a hard time making ends meet while being unemployed, you may be considering bankruptcy to achieve financial stability. Our Los Angeles bankruptcy attorneys explain if you can file for bankruptcy if you are unemployed.
Do I Have to Be Employed to File for Bankruptcy?
No, there are no specific bankruptcy rules that state that applicants must be employed to file for bankruptcy. However, you won't likely have the option to choose which bankruptcy chapter you want to apply for.
Chapter 7 and Chapter 13 bankruptcy are two of the most common types of bankruptcy that individuals apply for. Chapter 7 bankruptcy is a liquidation chapter that allows debtors to get rid of debt in as little as four months. However, debtors could lose some of their assets during the process. Chapter 13 bankruptcy is a reorganization chapter that allows debtors to organize their debt into one payment plan. Under Chapter 13 bankruptcy, debtors are required to make monthly payments towards their new payment plan for two to five years until their remaining debt is discharged.
Since both of these bankruptcy chapters are different, they both have different qualifications. Your unemployment may affect your eligibility for these bankruptcy chapters. Your eligibility will depend on:
How long you've been unemployed

How much money you made in your previous job

Whether you will start a new job in the near future

Whether you have another source of income
Your unemployment could affect your ability to qualify for Chapter 13 bankruptcy since you would be required to prove that you have monthly income to make recurring payments. If you recently lost a high-paying job, it could also affect your ability to qualify for Chapter 7 bankruptcy since your income (over the last six months) must be under the state median income.
If you're unemployed and you're not sure if you qualify for bankruptcy, our team at Wadhwani & Shanfeld can help you. Contact us today at (800) 996-9932 to schedule a consultation!