How Will Bankruptcy Affect My Small Business?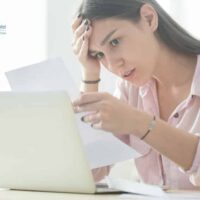 If you are dealing with overwhelming debt as a business owner, you might be wondering how it will affect your small business. To guide you through the bankruptcy process as a small business owner, our team at Wadhwani & Shanfeld explains what negative effects bankruptcy can have on your business.
How Bankruptcy Affects Business Owners
Unfortunately, there isn't a straightforward answer as to how bankruptcy will affect your small business since it all depends on your unique circumstances. For example, if your business is a sole proprietor, your business may be in jeopardy. With a sole proprietorship, you agree that you and your business are one entity – for such a reason, your business will be affected if you file for bankruptcy or have difficulty paying off loans since you share responsibility for liabilities with your personal finance and your business.
However, you might be able to save your business as a sole proprietorship if you file for Chapter 13 bankruptcy. But keep in mind that your business must qualify as a bankruptcy exemption.
If you are a separate entity from your business, you may have a chance of saving it. You should avoid filing for Chapter 7 bankruptcy since this type of bankruptcy chapter doesn't protect property owned by a separate legal entity like a corporation, or limited liability company (LLC). In most cases, the trustee will sell the business assets, pay creditors, and end the business. You can file Chapter 11 bankruptcy to reorganize your debt. Chapter 11 bankruptcy is similar to Chapter 13 bankruptcy in that the business keeps its assets and pays creditors through a repayment plan – however, the application process is much more complicated compared to Chapter 13 bankruptcy.
Filing for bankruptcy as a business owner is not an easy task. Contact our Los Angeles bankruptcy lawyers today at (800) 996-9932 to schedule a consultation!