Supreme Court Says Bankruptcy Can't Erase Debt Tied to Fraud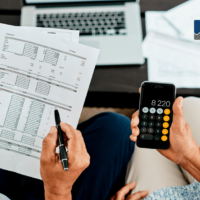 The Supreme Court recently ruled that debtors cannot get out of paying creditors whom they have defrauded, even when they aren't directly involved in the fraud. This means a debtor can't escape the consequences of fraudulent activity by filing for bankruptcy. If you think you may have fraudulently obtained debt, here's what you need to know.
What the Supreme Court Ruling Means
The Supreme Court ruling was based on an 8-1 decision in a case where a couple had claimed that they had been defrauded by a company and were seeking to discharge debt that resulted from it in bankruptcy court. However, the court ruled that if the debt is incurred through fraud—even if the debtor wasn't directly involved—the debt is not eligible for discharge under federal law.
This ruling has far-reaching implications for those who engage in fraudulent activities or inadvertently become involved with companies engaging in such activities. It also makes it clear that regardless of bankruptcy proceedings, those guilty of fraud will still be held accountable and responsible for any debts stemming from it.
Options Available to Debtors Who Have Been Involved With Fraud
If you have been a victim of fraud or inadvertently became involved with companies engaging in fraudulent activity, there are options available to you. The most important thing is to take action quickly before things escalate further. Consider speaking with an attorney specializing in financial law and bankruptcy who can help you resolve your debts and mitigate potential legal issues. Additionally, other options may be available, such as using consumer protection laws or filing complaints with government agencies or regulatory bodies.
The Federal Trade Commission (FTC) helps protect consumers seeking debt relief services, like debt settlement or credit counseling.
Dealing with Overwhelming Debt
If you are having trouble making ends meet due to overwhelming debt, it's vital that you seek legal guidance to learn more about your options –even if your debt is related to fraudulent activity. Our team at Wadhwani & Shanfeld has helped over 25,000 get back on their feet, and we are ready to help you too. We are ready to learn more about your situation and help you determine the best course of action for you.
Get in touch with us today at (800) 996-9932 to schedule a consultation!