Biden Administration Simplifies Discharging Student Loans in Bankruptcy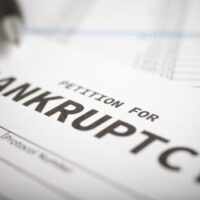 According to the Wall Street Journal, the Biden administration has released new guidelines for discharging student loans in a bankruptcy. The goal is to simplify the process for economically distressed student loan borrowers.
Under these new Justice Department and Education Department guidelines, borrowers are required to prove their economic distress. They can, however, avoid an arduous legal process where the federal government delves into their financial history.
Instead, the government will calculate whether a debtor's expenses equal or exceed their income. If so, the Justice Department will declare that they are unable to pay their debts.
The guidelines also consider factors like retirement age, disability, long-term unemployment, or incomplete degrees. These conditions help determine whether a borrower is likely to be incapable of paying off the debt later.
These changes come after two federal courts blocked the Biden administration's mass student debt-cancellation plan. That plan could not apply, as it relies on a different definition of economic hardship, and it is based on the negative effects of the COVID-19 pandemic.
Associate Attorney General Vanita Gupta stated that these changes outline a better and more transparent process for student loan borrowers in bankruptcy.
What These Changes Could Mean for You
Bankruptcy is a legal process that allows people to pay their debts and start over. The process can either restructure the debt, making it easier to pay, or it can eliminate the debt altogether. The debtor typically initiates the bankruptcy.
Bankruptcy can involve liquidating assets, negotiating with creditors, or creating a repayment plan. The type of bankruptcy filed depends on factors such as the amount and nature of the debt, income level, and other circumstances.
Before this new ruling, student loans could not be discharged in a bankruptcy. This change gives more people the option to be free from this burden.
Wadhwani & Shanfeld can overlook your financial situation. We are here to help you determine whether you are eligible for this new student loan bankruptcy program. If so, we can work with your creditors, helping to free you from crippling debt. For a free consultation, contact us online or call us now at (800) 996-9932.