The Importance of Monitoring Your Credit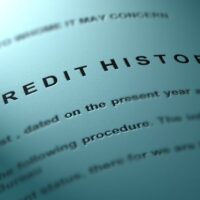 One of the greatest benefits of filing bankruptcy is the ability to obtain debt relief through a discharge. Under bankruptcy law, consumers who fulfill the terms of their case will have certain debts discharged, including credit card debt, medical bills, utility bills, personal loans, and other unsecured debt. Consumers who receive a discharge will no longer be obligated to pay money toward these debts and creditors will not be allowed to collect on them.
In a recent article published in the New York Times , federal officials have announced that they are taking steps to uphold the rights of consumers who do receive bankruptcy court discharges. According to the article, the U.S. Trustee Program, a division of the Department of Justice, is investigating some of nation's largest banks and lenders to ensure they remove debts from credit reports after they have been discharged.
Some experts believe that because creditors have an interest in selling debt to third party debt collection agencies, they may not actively attempt to remove discharged debt from consumer credit reports. Pressuring consumers to pay discharged debts would allow the creditors to more easily sell off debt to collection agencies. State and federal officials plan to continue their investigation to make sure banks and institutions are complying with federal bankruptcy laws.
Moving Forward After Bankruptcy: Your Credit
Although this article reveals the shadowy underbelly of debt collection, it can also serve as a reminder of how important it is to monitor credit following a discharge. Aside from monitoring, consumers should also make an effort to practice responsible credit behavior so that they can successfully rebuild their credit scores.
Bankruptcy was created for a purpose – to give people in need a fresh start and help them wipe out insurmountable debts. At Wadhwani & Shanfeld, we advise our clients to focus on making the most of this fresh start and to take advantage of the new opportunities it affords. With a positive outlook, smart credit practices, and time, many people who have filed bankruptcy have found that they were able to rebuild credit scores higher than they ever had before.
If you have questions about how bankruptcy affects credit, or how our attorneys may be able to help with your current financial situation, contact Wadhwani & Shanfeld today for a free consultation.