The Change in Bankruptcy Law That Could Save Your Car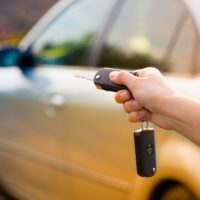 In 2005, Congress amended the Bankruptcy Code in favor of the car finance industry. In short, the change meant debtors couldn't file for bankruptcy and continue making their car payments with complete certainty their automobile wouldn't be repossessed.
After the amendment in 2005, filers were essentially forced to choose between keeping their cars and or discharging their debt.
Now, the California Assembly is looking to help debtors through Senate Bill 308. If SB 308 becomes law, debtors won't have to worry about securing a reaffirmation agreement in order to keep their cars.
SB 308 would disallow lenders from declaring an auto loan defaulted just because the debtor filed for bankruptcy. This would let the filer continue making payments if he / she desired without sacrificing the bankruptcy discharge.
Additional Changes by Proposed by SB 308
Increasing the exemption value of an automobile to $6,000
Spouses no longer need permission to use California exemptions
Protecting family support / spousal support
$5,000 exemption for sole proprietors' cash and inventory
SB 308 already passed the California Senate and the bill's first test is expected later this month.
Need an attorney? Contact our law firm today.
SB 308 is a step in the right direction for bankruptcy filers. If it becomes law, individuals seeking debt relief through bankruptcy will no longer have to choose between relief from their debts and retaining their cars.
If you're facing overwhelming debt, a Sherman Oaks bankruptcy attorney from Wadhwani & Shanfeld can provide the guidance you need to make the right financial decision for your family and your future. We provide representation in a wide variety of bankruptcy and debt relief matters, so schedule your free initial consultation with us today.