5 Credit Card Debt Settlement Myths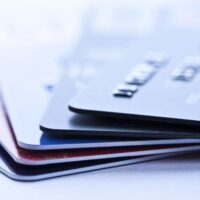 If you're considering credit card debt settlement, you've probably heard competing opinions about it: whether it's effective, how much of our debt you can avoid paying, if you need a lawyer, etc. These are legitimate concerns, and it's important to stay informed before pursuing negotiations with creditors.
Myth #1 – It's easy to get your debts cut in half through debt settlement.
With the help of an attorney, you can reach an agreement for significantly less money that you owe. However, this doesn't mean the process is easy. Working with a professional, such as a debt settlement attorney, can increase your chances of getting the best results.
Myth #2 – I should negotiate alone because I can't afford a legal advocate.
When it comes to negotiating with creditors, the benefits of hiring a debt negotiations attorney far outweigh the cost of working with one. Without a lawyer, creditors may not take your negations seriously, whereas a seasoned legal professional can help you get a better settlement.
Myth #3 – I should hire a debt settlement company vs debt settlement law firm because they are less expensive.
To the contrary, many debt settlement companies charge a straight percentage of the total outstanding debt, which often results in higher fees than what a law firm would charge. Moreover, their fees are almost always front loaded, which means that you pay significant fees before they even settle the first credit card account. With Wadhwani & Shanfeld, you pay a settlement fee only upon settlement of an account.
Myth #4 – Debt settlement isn't right for me because it will damage my credit.
Debt settlement will affect your credit score, but you can recover, just like debtors recover from bankruptcy. Debt settlement generally stays on your report for 7 years; bankruptcy will remain visible for 10. Visit our "3 Ways to Rebuild Your Credit after Bankruptcy" to learn more about establishing good credit after a financial setback.
Myth #5 – Debt settlement is always a bad idea.
Debt negotiations aren't right for everyone, but this doesn't mean it isn't a smart financial move for you. Talk to a Sherman Oaks debt settlement attorney from Wadhwani & Shanfeld to learn more about your financial options with us. Take the first step toward a secure financial future; schedule a free consultation with our team today.