4 Things You Should Know About Credit Card Debt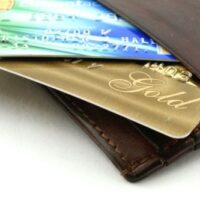 For many people, the word "credit card" is often synonymous with "debt." Contrary to what most people believe about credit, however, credit cards and debt do not have to go hand in hand. In fact, millions of credit customers use their cards regularly and never pay a penny in interest or other fees.
You, too, can use credit cards to your advantage. Consider the following tips for managing your credit card usage:
Only charge what you can afford to pay at the end of the month. Instead of allowing debt to accumulate, use a credit card much like you would a debit card. Keep a log book of your purchases and stay on top of your balance to avoid overspending. Once you've hit your budget, do not charge anything else.
If you plan on financing a large purchase, know when it makes sense to finance the purchase with your credit card. Plan on paying off the balance as soon as possible; this means months, not years. Keep in mind that interest payments on a $1,500 purchase can go from under $100 in a few months to a few hundred over the course of a couple of years.
If you find yourself deeply in debt, consider some of the following steps:

Limit spending to basic needs so you can use the savings to pay down your debt
Prioritize payments according to the interest rate (pay higher-interest balances first)
Ask your creditors if they will reduce your card's interest rates
Avoid charging any new purchases

If you can't make a payment, reach out to your credit card company and try to work out an alternative payment agreement. If that fails, you can also try turning to a credit counselor from the National Foundation for Credit Counseling.
Credit cards are a useful spending tool when used mindfully. Sometimes, however, even financially responsible people may need help with credit card debt. If you find yourself in this situation, please contact a Los Angeles bankruptcy lawyer at Wadhwani & Shanfeld. After assessing your situation, we can discuss your options with you and determine a solution that best meets your needs.
Debt can be overwhelming, but with Wadhwani & Shanfeld on your side, you can be confident that your case will be in good hands. To request a consultation with a Board-Certified Bankruptcy Specialist at our firm, call us today at (800) 996-9932.