How Much Does Your Post-Holiday Debt Really Cost?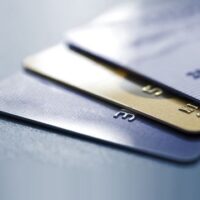 The holidays are over, but many Americans will continue to be reminded of them when their credit card bills come in the mail. In fact, holiday spending is responsible for a more than 25 percent spike in calls to consumer credit agencies seeking help for debt during the first few months of the year. If you have credit card debt from the holidays that you are not sure you will be able to pay off within the next few months, you're not alone.
Experts agree that the best way to use a credit card is to treat it like cash. This means that all credit purchases should ideally be paid in full each month at the end of the billing cycle. Not only is this good for keeping track of spending, but it can help consumers avoid paying interest, which can grow to be very costly over time. Making only the minimum payment each month can cost cardholders thousands more than the amount they originally charged, making this an expensive payment option. In this way, debts can quickly become unmanageable and drive an individual and their family into financial ruin.
While there is no way to undo holiday shopping, there are at least a few things that a consumer can learn from it:
Interested in learning how much your holiday debt is really costing you? Bankrate.com has a free credit card minimum payment calculator that allows users to estimate how long it will take to pay off a debt and how much it will ultimately cost. Simply plug in the credit card balance, interest rate, and how much you are paying each month. This tool is as sobering as it is useful!
Pre-holiday budgeting and planning is very important. If you plan on using plastic to make purchases, have a plan in place to have the balance paid off in one to two months, but no longer than 90 days.
Take a look back at your holiday spending habits and identify where you may have went wrong. Consider this tip: plan to put aside some money each month to match the amount you spent this past Christmas so that you will accumulate that amount again by the end of 2016. If you find that you don't have room in your finances to do so, consider cutting back on your holiday spending this year. Keep in mind that Christmas is not about how much money you spend, but about how much time you spend with those you love.
For more financial advice and information on debt management solutions, contact Wadhwani & Shanfeld today to schedule a no-cost consultation with a Los Angeles bankruptcy lawyer at our firm. Our attorneys are Board Certified in Bankruptcy Law by the American Board of Certification and have successfully helped more than 15,000 satisfied clients.
Learn more about how we can help by calling (800) 996-9932.