The United States to Forgive a Minimum of $108 Billion in Student Debt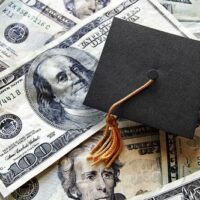 According to a new article published by The Wall Street Journal, the federal government is currently on track to forgive United States student loan debt by about $108,000,000,000 as more consumers are seeking help to pay down their student loans, leading to lower revenues for the US's program to finance higher educations.
This information was disclosed in a report on Wednesday when the Government Accountability Office projected the total costs of programs that set the monthly payments of borrowers as a share of their earnings and to forgive portions of borrower's debts.
Additionally, the Government Accountability Office criticized government accounting methods for its $1.26 trillion student-loan portfolio, focusing on the flaws that have led the government to change projected revenues over the years. Still, the government expects the program to create a long-term profit, but the government has frequently lowered expectations for revenues.
The article reports that President Barack Obama has promoted repayment plans driven by income, which were passed by Congress in the 1990s and 2000's, in order to create a sharp rise in borrowers defaulting on their student loans since the economic collapse. According to statistics provided by the Government Accountability Office, enrollment has increased to nearly 5.3 million borrowers who owe about $269 billion.
Wadhwani & Shanfeld Can Safeguard Your Future
At Wadhwani & Shanfeld, our Southern California debt settlement lawyers understand that student loans, regardless of the amount, can create stress and worry about the future and finances. For this reason, our team seeks to customize strategic, legal approaches to help our clients settle their debts. To do so, we work diligently to negotiate with individual creditors outside of court in order to settle debts. As a reputable legal team that handles numerous cases related to student loans, we have the skills, knowledge, and experience to help you reach a solution.
Do not wait to get in touch with us. Call our Southern California debt settlement attorneys, and let us put our 65 years of experience on your side!