Nation's Largest Servicer of Student Loans Sued by CFPB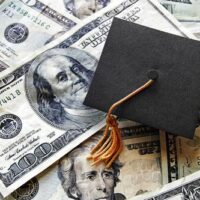 Navient Corp, the nation's largest servicer of student loans, was sued by the Consumer Financial Protection Bureau (CFPB), alleging that they cheated borrowers by failing to provide the basic functions of student loan servicing. As a result, borrowers struggled to pay the higher payments demanded of them. Navient, which was once part of Sallie Mae, deceived consumers for years, according to the CFPB, and many of them paid more on their loans than they should have as a result of their illegal actions.
The lawsuit against Navient was filed in the U.S. District Court in Pennsylvania, stating that they violated the Dodd-Frank reform act, the Fair Cred Reporting Act, and the Fair Debt Collections Practices Act. Navient, however, questioned the allegations as well as the timing of the lawsuit, which occurred just days before Obama was set to leave office.
This is not the first instance of the CFPB's attention toward the servicing of student loans. Corinthian Colleges in Santa Ana was sued by the agency in 2014 when they were accused of deceiving students through an illegal lending scheme. In 2015, the CFPB issued a report that documented these widespread problems in the industry.
In their lawsuit against Navient, the agency also noted that borrowers who tried enrolling in programs to reduce their payments were redirected into other plans that reaped greater profits for Navient, strangling borrowers for more money. In fact, the additional interest charges they received for enrolling them in repeated forbearance plans between January 2010 and March 2015 add up to about $4 billion.
Wadhwani & Shanfeld as a team of Southern California Bankruptcy attorneys who are committed to the best interests of those we represent. We are here to find real solutions to any financial issue, no matter how challenging it may seem. More than 15,000 clients have received our help and our reputation is backed by an A+ rating from the Better Business Bureau.
Schedule a free consultation at 800-996-9932.
Read the full article here.