Is Filing For Bankruptcy a Sound New Year's Resolution?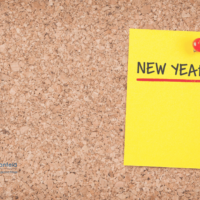 Filing for Bankruptcy After the Holiday Season
Now that we are in the midst of the holiday season, you've most likely started ticking off your gift list. While it is the "giving" season, it could end up to be more "taking" after you get your holiday bills in the coming new year.
If your holiday purchases have gotten you deeper into debt, making a new year's resolution to file for bankruptcy may be the right choice. However, bankruptcy laws are strict about what you can and cannot do when it comes to holiday debt. Here's what you need to know.
Bankruptcy Laws and Holiday Purchases
If you've made holiday purchases of luxury items, strict bankruptcy laws may not allow these purchases to be discharged through bankruptcy. Bankruptcy laws define luxury items as any goods or services that are not reasonably necessary to support the debtor or the debtor's dependents.
If you are making any holiday purchases that total more than $625 within 90 days of filing for bankruptcy, your creditor may dispute that debt as dischargeable. The timing of when you file for bankruptcy could play a role in what you'll be able to include with your petition. Consult an experienced attorney to learn if you should file for bankruptcy before or after the holidays.
Why Creditors May Dispute Holiday Debt
There are a few reasons why creditors may ask the court not to dismiss your debt, including:
You have run up credit card bill shortly after filing for bankruptcy
Your spending has increased in the prior months to filing
You've used your credit cards after receiving past-due notices
Why You Need a Southern California Bankruptcy Lawyer
We understand that deciding to file for bankruptcy isn't an easy one. Bankruptcy laws are complicated, and without experience, not only can it be frustrating, but you could leave yourself open to mistakes that could cost you a favorable outcome in your case. When it comes to filing for bankruptcy, having a skilled attorney in your corner can make all the difference.
Contact } at (800) 996-9932 today for a free consultation on how to approach bankruptcy after the holiday season.