Can I file for Bankruptcy If I'm Divorcing or Legally Separated?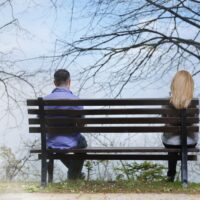 When couples legally separate or divorce while going through Chapter 13 or Chapter 7 bankruptcy, they have the option of separating their cases into two so that each spouse can do what they want with their case, convert from Ch 13 to Ch 7, or wrap up the case if it is already close to completion. It's a good idea for each spouse to consult with an attorney independently about how to proceed so as to avoid conflicts of interest.
Filing for bankruptcy is a great way to end a distressed financial situation and start fresh. However, when a couple is legally separated, it can add more complexities to a bankruptcy. For example, spousal support, property, and debt division can be particularly complicated if you are not well-versed in bankruptcy law. While you have the legal right to file for bankruptcy while separated, it's important to understand how the process works.
Have questions about filing for bankruptcy? Contact us for a free consultation.
How Is the Means Test Calculated If I'm Separated or Divorced?
Every person who files for bankruptcy must have their financial situation evaluated by the "means test" and disclose all sources of income. Anyone who files for bankruptcy, no matter what their marital status, has the right to file individually.
Here's how the means test works:
Monthly Income — The means test compares your monthly income to your county's median monthly income. If your monthly income is less than your county's median income, then you are automatically eligible for Chapter 7 bankruptcy.

If your monthly income is more than your county's median income, then the bankruptcy court will further review your financials, as well as the disposable income you have left after paying your monthly expenses.

Disposable Income — If the court determines that you do not have enough disposable income to pay back your debts through a monthly payment plan, then you will be eligible to file for Chapter 7 bankruptcy.

If you do have enough disposable income to pay back some of your unsecured debts, then you may be eligible to file for Chapter 13 bankruptcy.
The means test can be complicated and is a critical component to the bankruptcy process. Having an experienced bankruptcy attorney to guide you through the means test can make all the difference in your case whether filing for joint bankruptcy or as an individual.
How Does Being Separated or Divorcing Affect Chapter 7 Bankruptcy?
A person is well within their legal rights to file for bankruptcy protection with or without their spouse whether legally separated or not. Even though your debts may be discharged through your personal bankruptcy filing, if your spouse has co-signed on any loans or credit cards, creditors can still seek out your spouse to satisfy the debt. If you are concerned about any co-signers on your debts, Chapter 13 may be an option to consider. Chapter 13 bankruptcy has a special provision which protects third parties, such as co-signers from creditors.
How Does Being Separated or Divorcing Affect Chapter 13 Bankruptcy?
Chapter 13 can be complicated for separated couples that plan to divorce. Chapter 13 is a restructuring of debt — which means couples who file will have their debt broken down into a three to a five-year repayment plan.
There are several options you can consider:
If you've filed for joint bankruptcy while married and are moving forward with a divorce, you may be able to convert to Chapter 7 bankruptcy or bifurcate your plan — which means dividing the plan into two separated cases.

 It's best to contact a bankruptcy attorney that can evaluate the particulars of your situation to determine the best course of action.

If you are separated and plan to file for Chapter 13 individually, you may do so, however, consulting with a bankruptcy attorney can help you make an informed decision on the best bankruptcy approach for your individual financial situation.
If I'm Legally Married But Separated, Do I Need to File Bankruptcy Jointly? 
There are no laws that state that a married couple must file for bankruptcy together. Each party can act alone and ask for the court's assistance. However, a joint petition can exempt a more considerable amount of property and discharge more debts. If a couple is married and one decides to file, then the income for the entire household is taken into consideration.
We Can Help You Move Towards Financial Freedom
No matter what your marital status, struggling with debt and not knowing where to turn for help can be extremely stressful. Having an experienced attorney on your side can guide through the bankruptcy process and ease your worries.
Call Wadhwani & Shanfeld at (800) 996-9932 or send us an online message to learn more about how our trusted bankruptcy services.