Who is Eligible to File for Chapter 13 Bankruptcy?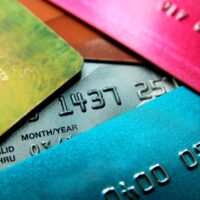 There are many reasons why people struggle with debt. Whether it's an overwhelming amount of medical bills, high credit card balances or exorbitant mortgage payments, not being able to keep your head above water financially can be stressful. Although your debt situation may seem hopeless, Chapter 13 bankruptcy can be a viable option in relieving your financial burdens. Read on and learn if you may be eligible.
How Does Chapter 13 Bankruptcy Work?
Chapter 13 bankruptcy, also known as reorganization bankruptcy, allows individuals to restructure their debt into a three to five-year payment plan. Chapter 13 may be a good option for those who may not be eligible for filing Chapter 7 bankruptcy.
Chapter 13 bankruptcy can help relieve the following debt situations:
Preserve assets that may otherwise be exposed through Chapter 7 bankruptcy
Relieve certain tax debts through an affordable payment plan
Save your vehicle from repossession
What are the Eligibility Requirements for Chapter 13 Bankruptcy?
To be eligible for Chapter 13 bankruptcy, you must prove the following:
You are up to date on your tax filing
You meet the debt limitation requirements
You are employed and have enough income to cover the scheduled monthly payment
You are filing as an individual and not a business
What's the Difference Between Chapter 7 and Chapter 13 Bankruptcy?
While both Chapter 7 and Chapter 13 bankruptcy are great options for relieving debt, they each work differently.
Chapter 7 bankruptcy, also known as liquidation bankruptcy, is typically best for individuals with high amounts of credit card debt, medical bills, or other forms of unsecured debt. Usually, assets are liquidated in Chapter 7 bankruptcy to pay off unsecured debts. Individuals who want to file for Chapter 7 bankruptcy must pass the means test.
 
Chapter 13 bankruptcy may be the best option for individuals who want to avoid foreclosure and keep the property and other assets.
If you are struggling with mounting debt, facing foreclosure, or have any other financial burdens in which you would like to resolve, we can help. Contact Wadhwani & Shanfeld today for a free consultation at (800) 996-9932 to learn more about your options. Having an experienced bankruptcy attorney on your side can make all the difference in your case.