4 Tips on How to Settle Your Medical Bills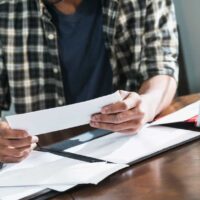 Unexpected injuries and long-term illnesses can result in hospitalization, leaving a significant dent in a person's finances. When you or your loved one needs medical assistance, you put it all in the line to get better. Unfortunately, it can later make your financial situation overwhelming. Our Los Angeles debt relief attorneys provide you with tips on how to settle your medical bills.
#1: Don't Overlook Bills
A common mistake people make is to overlook bills until it becomes impossible to ignore. If you are having trouble making payments, you should take action right away. Ignoring your bills, whether they are medical bills or other essential bills, can result in serious consequences.
#2: Negotiate With Your Provider
The best way to take action is by contacting your provider and explaining that you won't be able to make payments. Once you explain your situation, your provider will explain your payment options and even the possibility to negotiate your debt. Debt negotiations are when you agree to pay a certain amount of the debt upfront or in a set period of time and get the remaining debt forgiven. In other cases, your provider may reduce interests or extend your payment period to lower the monthly payment amount.
#3: File for Bankruptcy
If your medical debt has knocked down your financial security, you should consider bankruptcy. Filing for bankruptcy can help you reorganize all of your debts if you file for Chapter 13 bankruptcy. If you need to eliminate your debt as quickly as possible, Chapter 7 bankruptcy may be the best option for you.
#4: Seek Legal Guidance
If you're not sure which step is right for your unique situation, you should seek legal guidance from our team at Wadhwani & Shanfeld. We have successfully helped over 25,000 individuals throughout California achieve financial relief. Let our team guide you through the process to help you eliminate your medical expenses.
Contact us today at (800) 996-9932 to schedule a consultation!