Can Bankruptcy Erase My Student Loans?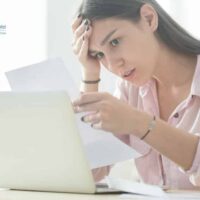 Americans owe well over $1 trillion in student loan debt, and it only continues to rise. Nearly 65 percent of all students are left with outstanding student loan debt. Unfortunately, many students agree to student loan debts without understanding the details or getting the opportunity to read the contract. If you are one of the many Americans dealing with student loan debt, you have options.
Bankruptcy & Student Loan Debt
Unfortunately, student loan debt is difficult– if not impossible– to discharge in bankruptcy. The only way you can discharge your student loan debt through bankruptcy is by showing that paying off the debt will impose an "undue hardship on you and your dependents." The court will require you to take a test to evaluate whether you would experience undue hardship. If this is the case, an experienced bankruptcy attorney can help you since proving undue hardship can be a complex process.
Other Student Loan Debt Relief Options
If you are dealing with student loan debt, bankruptcy isn't the only option available to achieve financial relief. Forbearance and forgiveness are two options that could work for you.
Forbearance is a legal order that prevents creditors from enforcing the payment of a debt owed by a consumer. In your case, forbearance can be granted to give you the chance to rearrange your finances or allow you to save up to make payments. However, this opportunity is typically only available for a six to twelve-month period and doesn't put a pause on your student loan interests.
Forgiveness is available to student debtors when the Obama administration introduced new provisions for alumni. This allows some individuals only to pay back a portion of their debts. In most cases, a debtor would have to pay off 80 percent of the debt, and 20 percent would be forgiven.
If you need help getting rid of overwhelming student loan debt, contact our Los Angeles debt relief attorneys today at (800) 996-9932!