Know Your Rights When Your Vehicle Is Being Repossessed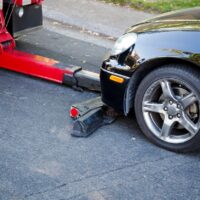 If you fail to make car payments or default your loan, you could risk having your car repossessed by your lender. If you fear repossession of your car or your lender already repossessed your vehicle, it is important that you understand your rights.
When Is Car Repossession Allowed?
If you failed to make car payments and you gave the lender a security interest when purchasing or leasing your car, they are likely entitled to repossess your vehicle. If your car lender repossesses your vehicle, you're probably not entitled to any notice before the repossession. However, the lender must provide you with certain notices after repossessing your car.
The lender must provide you with written notice of your right of redemption and right of reinstatement. You can reinstate the contract by paying all amounts past due, plus any applicable delinquency charges, collection, and repossession costs.
You also have the right to redeem the vehicle by paying the entire balance due on your account, plus any delinquency charges, collection, and repossession costs. Upon redemption, the car will be returned to you, and you will own the car free and clear of any lien.
It is important to note that the right to redemption can never be denied. However, there are certain circumstances in which a creditor can deny a customer the right to reinstate the contract – leaving redemption as the only option.
A lender can deny reinstating the loan under the following circumstances:
The buyer has been reinstated once before in a 12-month period or two times during the term of the contract.
The buyer or any other person liable on the contract intentionally provided false or misleading information of material importance on his or her credit application.
The motor vehicle has been seized by a federal, state, or local public agency or authority pursuant to a law that essentially precludes the return of the vehicle to the buyer or any other person liable on the contract.
There are other reasons why a creditor may deny your right to reinstate the vehicle loan. If your vehicle was repossessed because you are having financial difficulties, contact our team at Wadhwani & Shanfeld. We have helped more than 20,000 people throughout Southern California regain control of their financial situation.
Contact us today at (800) 996-9932 to schedule a consultation!