CFPB Proposes 3 Rules That Could Change the Payday Loan World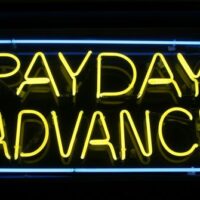 Anyone who has ever had to use a payday advance knows that these short-term loans could have long-term implications. With sky-high interest rates (around 390% on average), one loan could spell years of repayments – essentially leaving a borrower already living paycheck-to-paycheck in an endless cycle of debt that is incredibly difficult to escape. In fact, the average payday loan borrower spends nearly six months of each year in debt, and pays an average of $520 is fees to repeatedly borrow only $375.
Knowing this, the Consumer Financial Protection Bureau has proposed new rules that would require lenders to verify a borrower's ability to pay back a loan before an approval, and would also restrict some predatory lending and fee practices.
Here are the changes the Consumer Financial Protection Bureau is proposing:
"Full Payment Test." Lenders will be required to check to ensure that a potential borrower can afford to repay their debt and still have enough leftover to cover basic needs like rent, utilities, and other living expenses. This will cut down on the number of people who become saddled with loans that they cannot pay back.

Regulation of penalty fees. Several payday lenders have access to their customer's checking accounts s that that can automatically collect payment on the borrower's payday. If the borrower's account lacks the necessary funds, however, it could end up costing the borrower in overdraft fees. This new rule would require that lenders provide written notice at least three days before attempting to debit an account. The notice must show how much money will be taken from the account and when the transaction will occur.

End the "debt trap" cycle. The CFPB's goal is to end "debt traps" by making it more difficult for lenders to refinance or re-issue a loan. More than 80 percent of payday loans are re-borrowed within 30 days.
While these rules could go a long way in overhauling the payday loan industry, some are saying that these changes are not enough. For example, if there were federal standards in place that clearly outlines what a safe and affordable loan should be, banks and other lenders could also get in on the short-term lending market.
If you are struggling to pay off payday loan debts, credit card debt, or any other type of consumer debt, the time is now to consult with a Los Angeles bankruptcy attorney at Wadhwani & Shanfeld. After reviewing your financial situation, we can recommend the solution that works best for you. Ignoring the problem won't make your debt disappear, so take action today. There is hope!
To request a free initial consultation with our firm, please call us at (800) 996-9932.