Government to Forgive Student Loans of 400,000 Disabled People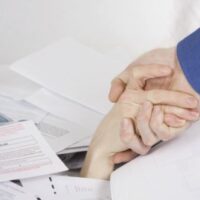 The government has already begun sending letters to nearly 400,000 eligible people with permanent disabilities, informing them of the steps they can take to discharge their student loan debt. The letter campaign, which began yesterday and will continue over the next 16 weeks, included 387,000 people who have been identified as having permanent disability status – nearly 180,000 of which have loans that are currently in default. It is estimated that the total amount of loans eligible for forgiveness is around $7.8 billion.
While plans to simplify the loan forgiveness program for permanently disabled people begun four years ago, the majority of those eligible are not aware of how to obtain this benefit, or have failed to apply because the process is complicated. The letter campaign was implemented in order to alert as many eligible people as possible and share the steps that must be taken to receive the discharge. Since these individuals have already been pre-screened for eligibility, they will not have to submit any documentation to prove their disability status. All that is required is to fill out and return the enclosed application form.
Disabled individuals who are in default on their student loans run the risk of losing their valuable SSD benefits and tax refunds through garnishments. A loss of these benefits could spell disaster for a person with serious health issues who can no longer work.
Struggling with Student Loan Debt?
If you are struggling to pay back your student loans, now is the time to contact Wadhwani & Shanfeld. We can help you go over your options and find a debt solution that works for you. We have earned an A+ rating from the Better Business Bureau and have helped thousands of clients regain their financial freedom!
To learn more about how we can help, please schedule a free consultation.