Tips to Prepare for 2023 Tax Season with Debt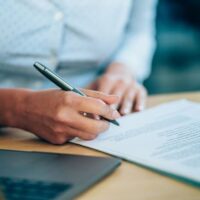 When it comes to taxes, most people want to do everything they can to avoid owing the government any money. But what if you're dealing with overwhelming debt? What if you don't think you can pay your taxes this upcoming year?
Filing for bankruptcy is always an option, and in some cases, it may be the best option. But before making any decisions, it's important to speak with a bankruptcy attorney who can help assess your situation and provide advice.
Tips to Prepare for the Upcoming Tax Season
The upcoming tax season can be stressful for many people, but with a little organization and planning, you can make the process a lot easier for yourself. Here are some tips to help you get prepared.
Make a list of all your income and expenses. This will help you determine how much money you have available to pay your taxes.
Gather all your tax documents, including W-2s, 1099s, and receipts for deductions and credits.
Use a tax software program or a tax accountant to help you file your taxes.
Pay any taxes that you owe by the due date.
If you're having trouble paying your taxes, speak with a bankruptcy attorney about your options.
Set up a payment plan with the IRS if necessary.
Taxes & Overwhelming Debt
By taking these steps, you can minimize your stress and be better prepared for the upcoming tax season. It's also important to remember that filing for bankruptcy is always an option if you're facing overwhelming debt. Our bankruptcy attorneys at Wadhwani & Shanfeld can help you assess your situation and determine the best course of action. With the right plan in place, you can move forward with confidence, knowing that your taxes are taken care of. It's never too early to start getting prepared!
Get in touch with our team today at (800) 996-9932 to schedule a consultation!