New Study Finds that Medical Debt Affects 1 in 5 Households in the U.S.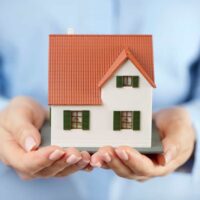 A new study has found that medical debt is leaving many people in the U.S. unable to afford groceries or pay their mortgages — even among the insured. The study analyzed three years of data from the Surveys of Income and Program Participation, a survey conducted by the U.S. Census Bureau meant to provide information on the incomes of American households.
What the Study Revealed
The study found that people with medical debt are "much more likely to be evicted, much more likely to be unable to pay for their utilities, and much more likely to be food insecure." In fact, one in five American households struggled to pay off medical debt in 2017. And while this problem is often thought of as affecting only those without insurance, the study found that even people with private insurance are not immune from financial hardship caused by medical debt.
How to Cope with Medical Debt
Medical debt is a problem that many Americans face. This type of debt can be extremely costly and difficult to pay off. This is why it is important to explore your options if you are struggling with medical debt. One option that may be available to you is filing for bankruptcy. Bankruptcy can help remove the burden of medical debt and allow you to get back on your feet.
Fortunately, two types of bankruptcy can help eliminate this debt: Chapter 13 and Chapter 7. With Chapter 13, you will have to make monthly payments to your creditors for three to five years, but at the end of this period, your medical debt will be eliminated. With Chapter 7, all of your debts will be eliminated in as little as three months, but you may have to give up some of your assets. Whichever type of bankruptcy you choose, it is important to speak with an attorney who can help you navigate the process and protect your interests.
Need help getting rid of medical debt? Get in touch with our Los Angeles debt relief attorneys today at (800) 996-9932!