Department of Justice, JPMorgan Chase Reach $50 Million Settlement to Benefit Homeowners in Bankruptcy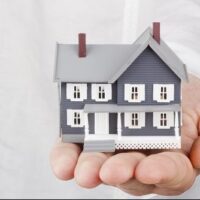 In a deal struck earlier this week, regulators with the Department of Justice's United States Trustee Program (USTP) will require JPMorgan Chase Bank to pay over $50 million to more than 25,000 homeowners. According to a press release from the Executive Office for the United States Trustees, the settlement comes after bank officials acknowledged the following:
Chase filed more than 50,000 payment change notices in bankruptcy courts that were improperly signed by people who did not review the notices for accuracy, including over 25,000 notices that were signed in the names of former employees or employees who were not involved in the reviewing process.

Chase failed to timely and accurately notify homeowners in bankruptcy of mortgage payment changes and failed to provide them with accurate and timely escrow statements.
Associate Attorney General Stuart F. Delery commented on the case, stating that Chase's unlawful and abusive banking practices deprived American homeowners of a fair chance in the bankruptcy system. Should the settlement be approved, Chase would provide $50 million in the form of cash payments, mortgage credits, and loan forgiveness.
In the proposed settlement, Chase also agrees to make changes to internal operations to prevent similar issues from occurring in the future and to submit to oversight by an independent compliance reviewer. These terms are designed to protect the rights of homeowners who have filed for bankruptcy.
The $50 million settlement, which is subject to court approval, is only one of many actions banks have made to provide relief to mortgage borrowers in the wake of the country's economic crisis. Chase has already been required to provide billions in consumer aid in another Justice Department settlement relating to mortgage securities and misleading investors.
The stream of lawsuits and settlements involving banks speaks volumes about the seriousness and scope of financial problems that impacted millions of Americans. At Wadhwani & Shanfeld, we know first-hand how the tough economic climate caused many hard-working people to fall on difficult times. If you are struggling financially, our legal team can help you learn more about foreclosure defense, bankruptcy, and other options for debt relief.