New Bill Aims to Make Private Student Loan Debt Dischargeable in Bankruptcy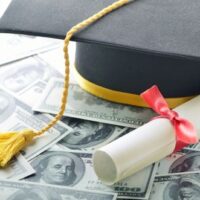 Student loan debt remains a top concern for millions of Americans – and the $1.2 trillion in student loan debt we carry as a nation makes it clear this isn't a problem that will fix itself. In an effort to chip away at this incredible debt load and address a serious financial burden affecting the next generation of working Americans, lawmakers, economists, and experts from across the country have been working to find effective solutions. According to some, new legislation that could make student loan debt dischargeable in bankruptcy may be the key.
The latest piece of legislation aiming to provide relief to the millions burdened by outstanding student loans – the Fairness for Struggling Students Act of 2015 – was recently introduced by 12 U.S. senators, including California's Barbara Boxer. It seeks to change current U.S. bankruptcy laws to restore the option of bankruptcy relief for private student loans.
Here are a few additional points about the proposed bill:
Before 2005, individuals with private student loans were able to discharge loan debt during bankruptcy. The bankruptcy code was revised to make private student loan debt non-dischargeable except in extreme circumstances.
Private lenders account for only 10 – 15 percent of all student loan debt in the U.S., so the bill's impact would not be as dramatic as if it allowed all student loans to be discharged in bankruptcy.
Similar legislation has been proposed for individuals who carry government-issued or guaranteed student loan debt. You can read more about that proposed bill on a previous blog.
According to lawmakers and experts backing the bill, more students are carrying significant amounts of student loan debt. While the average debt load for students graduating with B.A.'s is currently $29,000, it's not uncommon to see six-figure, mortgage sized debt totals.
Large debt loads prevent many recent grads from making the step to the next major life-decision, like purchasing a home or starting a family. Family members who co-signed student loans can feel the strain as well. In many cases, borrowers can become easily discouraged by the belief that they have little chance of digging themselves out of debt.
At Wadhwani & Shanfeld, we have met and worked with many individuals and families struggling with student loan debt. If you have questions about student loans and your options for debt relief, request a FREE consultation today.
We serve clients throughout Los Angeles and Southern California from multiple office locations .