Can Bankruptcy Avoid Car Repossession?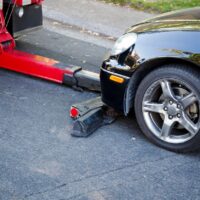 Most people rely on their cars for getting to work, picking up the kids from school, and daily errands. However, individuals who struggle to make their car payments may find themselves so far behind that they risk losing their car. If you are facing insurmountable debt and are having a tough time keeping up with car payments, here's how filing for bankruptcy protection can help:
How Chapter 13 Bankruptcy Can Help You Keep Your Car
Chapter 13 bankruptcy, also known as a "wage earner's plan" can be a viable way for individuals to keep specific property, including their car. Through the Chapter 13 repayment plan, you can pay back your debt within three to five years while keeping your vehicle and other property. To be eligible for Chapter 13 bankruptcy you must:
Be up to date on your tax filing
Meet the debt limitation requirements
You are employed and have enough income to cover the scheduled monthly payments
You are filing as an individual and not a business
Can You Keep Your Car When Filing for Chapter 7 Bankruptcy?
The short answer is yes, but it depends on two conditions: if you can afford your car payments and the value of your car. When filing for Chapter 7 bankruptcy, your non-exempt assets are liquidated, and the proceeds are used to pay the debt you owe to unsecured creditors. Chapter 7 bankruptcy may not be the best way to keep your car. Consulting an experienced bankruptcy attorney can guide you in the right direction to find the best bankruptcy solution to avoid repossession.
What Can You Do If Your Car Has Already Been Repossessed?
If your car has already been repossessed, you may be able to get it back through filing for bankruptcy, but time is of the essence. This can be a complicated process, and you could be working against the clock of an auction. In this situation, it's essential to contact a skilled bankruptcy attorney immediately for the best plan of action.
Contact a Bankruptcy Attorney for Help
Filing for bankruptcy on your own when faced with car repossession and other struggles with debt can be complicated. Individuals may have an especially hard time finding a solution when unfamiliar with bankruptcy laws. Having a bankruptcy attorney on your side can help you avoid costly mistakes as well as help guide you to find the right debt solution.
Contact Wadhwani & Shanfeld today at (800) 996-9932 to schedule a free consultation and to learn more about how we can help you achieve financial freedom.