How to Get a Bankruptcy Exemption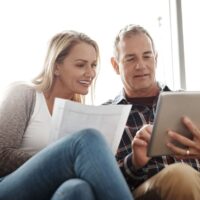 Exemptions can help you keep specific property when filing for Chapter 7 or Chapter 13 bankruptcy. Bankruptcy law can be challenging to understand, but knowing the exemption basics can help you make the right decisions on which bankruptcy option is best for you. Here's what you can keep when filing for bankruptcy in California.
Types of Bankruptcy Exemptions
If you want to keep particular property, exemptions can help. Here are some of the most common types of bankruptcy exemptions that you may be able to take advantage of:
Your home
Motor vehicles
Personal property such as family heirlooms and works of art
Retirement and pension accounts
Public benefits such as workers' compensation or student financial aid
Tools of trade
Insurance benefits
Trust funds
Property of business partnerships
Exemptions do have monetary value limits in protecting personal property. To learn if your property can be saved through the above exemptions, it's critical to consult an experienced bankruptcy attorney. A bankruptcy attorney can determine the best plan of action.
What Types of Property are Not Eligible for Exemptions
Bankruptcy gives many people a way to start over financially. Although you can keep specific property, luxury items such as a yacht or highly valuable jewelry do not qualify for exemptions.
What Happens to Non-Exempt Property?
Property that is not eligible for exemptions will be handled as follows:
Chapter 7 – non-exempt property will be sold, and the funds will be used to pay unsecured debt such as:
Credit cards
Medical bills
Personal loans
Payday advances
Chapter 13 Bankruptcy – you will be able to keep your non-exempt property and pay unsecured debt through a three to five-year payment plan.
When You Need a Bankruptcy Attorney
We understand deciding to file for bankruptcy can be a difficult one. A skilled bankruptcy attorney can guide you to find the right bankruptcy options to meet your financial needs. If you've been threatened with foreclosure, facing mounting credit card debt, or medical bills,
Contact Wadhwani & Shanfeld today at (800) 996-9932 for a free consultation to learn more about your bankruptcy options.