Can Bankruptcy Lawyers Help Me with a Debt Settlement?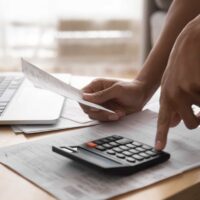 You're drowning in debt and wondering what you can do to get back on your feet. You've seen commercials and mailers offering debt settlement services from companies, but have you ever considered reaching out to a bankruptcy lawyer?
Your first question might be, "Can bankruptcy lawyers help me with a debt settlement?" And the answer is, yes.
Why You Want to Avoid Debt Settlement Companies
Debt settlement companies may look like a quick fix when it comes to paying off debt. But there is a lot of important information they won't tell you:
Your creditors may not settle – creditors don't have to accept a settlement offer, and many don't when you work with a debt settlement company.

Your debt could continue to grow – while you're working with a debt settlement company, they may tell you to stop making payments while they're negotiating. This will only increase your debt, especially if your creditor doesn't agree to settle.

Your credit score will be impacted – late payment can negatively impact your credit score. A low credit score can turn into a slew of additional problems, including getting approved for loans, and if you are approved, you can be charged at a higher interest rate.
Why You Should Hire a Bankruptcy Lawyer
Bankruptcy lawyers have seen it all and have the personal experience to help those struggling with debt. A bankruptcy lawyer can also help you:
Go over all your options – there isn't a one-size-fits-all solution when it comes to paying down debt. Having a bankruptcy lawyer allows you to personalize your experience in bringing down your debt as efficiently as possible.

If you are sued – by having a bankruptcy lawyer on your side, you'll be protected if you have to go to court for your debt.

Avoid bankruptcy – by paying down your debt rather than filing for bankruptcy, you're protecting yourself for the future if you would need to take out additional credit. By not having a bankruptcy on your record, you make yourself more appealing to future creditors.
At Wadhwani & Shanfeld, our lawyers are the experts when it comes to helping you make the right decisions in avoiding bankruptcy and cutting down on debt. See examples of how we have helped others and book a free consultation today.
If you are ready to get started on your debt relief process, contact our Los Angeles bankruptcy attorneys today at (800) 996-9932 to schedule a case review!