Do I Have to Repay All of My Debts in a Chapter 13 Bankruptcy?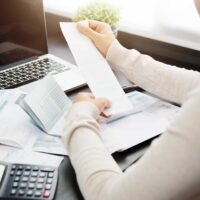 Chapter 13 bankruptcy allows debtors to reorganize and restructure their debt into a three to a five-year repayment plan. Filing for reorganization bankruptcy could allow you the second chance you need to turn your financial situation around and to achieve renewed stability and peace of mind. However, one of the aspects that confused debtors the most about Chapter 13 bankruptcy is how much they will need to pay during the three-to-five-year payment period. Our Los Angeles bankruptcy attorneys break it down for you below.
Chapter 13 Repayment Plan
Although Chapter 13 allows debtors to reorganize their debt into a manageable payment plan, it could allow them to end up discharging their debts while obtaining more time to pay off others. Some creditors are entitled to receive 100 percent of what they are owed, while others will receive a much smaller percentage.
In most cases, debtors have to pay 100 percent of their bankruptcy administrative fees, such as filing fees, and trustee's commission. Debtors must also pay all of their alimony, child support, most tax debts, along with mortgage and car payments. However, you may be able to get your unsecured debts discharged through Chapter 13. Unsecured debts are not attached to specific property such as a house or car that serves as collateral, such as credit card debt, medical bills, personal loans, and more.
Complexities of Chapter 13 Bankruptcy
Chapter 13 bankruptcy is more complex than Chapter 7 and takes more time because there is an intricate set of rules for how different types of creditors are repaid over the three to five year period. These rules provide debtors with many advantages and can help debtors deal with things like vehicle loans, home mortgages, and more. For such reasons, it is best to get guidance from an experienced attorney before filing for Chapter 13 bankruptcy.
Need help achieving debt relief? Contact our Los Angeles bankruptcy attorneys today at (800) 996-9932 to schedule a consultation!